Once Bitten (John DuPrez)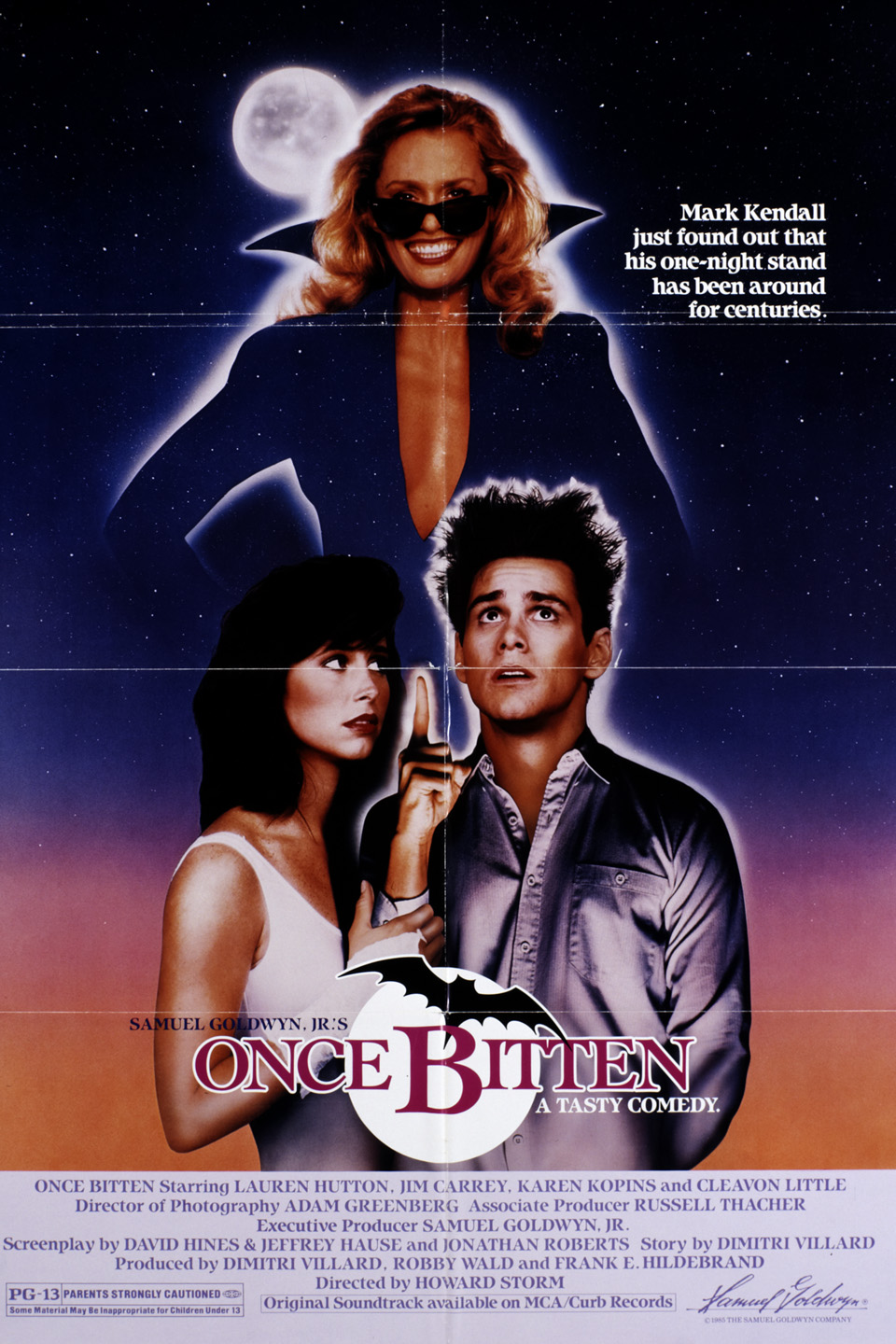 High-schooler Mark (Jim Carrey) is talked into playing the field by some friends and meets a vampire countess (Lauren Hutton) who needs the blood of virgins to sustain her youth. Very 80s comedy, with all the cheesy, offensive humor one would expect...but, while undistinguished, it's occasionally entertaining and Carrey shows glimmers of the star we'd come to know and love.
John DuPrez's lively score is buoyed by a delightful tango-ish main theme. Some other highlights include a driving climactic cue ("The Big Chase") and a melody that sounds like it came from an Italian horror movie ("Bite-mare").
Once Bitten
composed and conducted
by
John DuPrez
1. Main Titles 3.10
2. Bad Report 0.43
3. Mark and Countess Escape 0.26
4. Countess' Pad 0.36
5. "Make me lovely." 0.35
6. The Painting 0.24
7. Sebastian's Rose 0.33
8. Time for Bed 0.41
9. No Ice Cream 0.17
10. Cafe Dream 2.37
11. The Good Ol' Days 1.22
12. Second Bite 0.16
13. Hissy Fit/The Church 0.38
14. Bite-mare 1.26
15. Not a Costume! 1.37
16. The Visit 0.18
17. Going After Robin 1.08
18. Sneaking Around 0.50
19. Caught 0.13
20. The Unveiling 2.09
21. The Big Chase 5.13
22. Countess Undone 1.15
Labels: Track Listings